Latest Reviews

- By
Aaron Wolf's remarkable documentary, Restoring Tomorrow, puts so many important things together it boggles my mind. The main theme deals with restoration of the beautiful Wilshire Boulevard Temple in Los Angeles, but the story covers over 80 years -- going back to when the temple...

- By
Benedict Cumberbatch, previously the booming voice of Smaug in The Hobbit films, turns his attention to another literary property, Dr. Seuss' The Grinch. While the live action movie nearly drove Jim Carrey into a straightjacket, Cumberbatch relies on the magic offered...


- By
Back in the 14th Century, the Scots yearned to be free from English domination. Directed by David Mackenzie, Outlaw King deals with part of the historic struggles that took place, particularly events involving Robert the Bruce -- called the Outlaw King -- who managed to defeat...


- By
The opening scene of The Girl in the Spider's Web, the new film by director Fede Alvarez, hints at something really special. The darkened scene features actress Claire Foy's character in full-on black leathers, with lighted cigarette dangling from...

Latest Features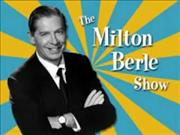 - By
While attending Barnard College in New York during the fall of 1949, I began to suffer a bit of depression, especially as Thanksgiving approached. This would be my first holiday away from family and friends. Homesick and lonely, I looked forward to a trip to ...


- By
Below are more soundtrack reviews and poetry. Drag Me to Hell (Christopher Young, 2009) *** How much do our expectations and bias cloud enjoyment? Can open-mindedness be blunted by such strong preferences for what came before? A curious case, Christopher...




Grab-Bag Review

The Debt, an espionage thriller focusing on characters seeking revenge in 1997 for atrocities that occurred during the Holocaust, is a remake of the 2007 Israeli film with the same title. Although swift time-period...