Latest Reviews
- By
Weepies fans should get out all their handkerchiefs in order to watch this tearjerker of the year. Five Feet Apart is a deliberate attack on your tear ducts and expertly wrings every drop of empathy, sympathy and puppy-dog love out of the worst curmudgeon. Even Scrooge will turn...


- By
Triple Frontier should be prime fodder for "heist movie" fans. There's hardly a dull moment in director J. C. Chandor's film about the unexpected consequences of a jungle robbery. Plus, it's fascinating to see Ben Affleck, Oscar Isaac, Garrett Hedlund and Pedro Pascal work...


- By
Captain Marvel is a marvel alright -- a marvel of the special effects geniuses. They have knocked years off Samuel L. Jackson and Clark Gregg. They practically look like teen-agers again. It was a necessity because the story takes place in 1995, years before we last saw Gregg...


- By
What a treat to see such a heartwarming, feel-good movie! I'm still on cloud nine after watching Turnover, directed and co-written by Linda Palmer, one of my favorite filmmakers. Her movies always touch my heart. This time, she presents a group of wonderful characters who...

Latest Features
- By
From March 18 through March 31, Movie Addict HQ is featuring an "On Demand/Best Of" episode about Meryl Streep's remarkable film career. Noted film critic Mack Bates is our special guest on this popular show that aired first in August, 2015. Listeners can hear this...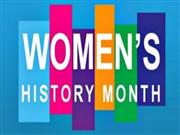 By
Many great movies have been made about inspirational real-life women and their accomplishments. My four favorites represent the diverse areas of art, math, cinema, and journalism. These films are listed belos in alphabetical order. FRIDA (2002). Salma Hayek...




Grab-Bag Review

Leave it to Mark Bussler to create a film that makes us feel we've actually attended the incredible 1893 Chicago World's Fair. In EXPO – Magic of the White City, the talented documentary filmmaker presents a "sensory...