Latest Reviews
- By
Fahrenheit 11/9 is the most powerful film of the year. It packs a wallop and wakes you up to the horrible situation now taking place in our government. Yes, Mooreís favorite target is Donald Trump, and reasonably so. Moore describes Trump as a ďTyrant, Liar, Racist....


- By
As an avid Emma Thompson fan, I want to thank her for a brilliant performance in The Children Act. Of course, itís no surprise to see Thompsonís transformation into the character she plays on screen. She does that in every film. Examples? Movies as diverse as Sense and...


- By
Why do I see movies like The Meg and The Predator? Such events offer escapism. Director Shane Black, formerly an actor -- he played Hawkins in the very first Predator -- has crafted a cool diversion. Critics searching for subtlety or nuance might as well dance...


- By
Set in the bombed-out husk of 1980ís Detroit, White Boy Rick tells the rather incredible true story of Rick Wershe, Jr., a down-and-out kid who became the youngest ever FBI informant at the tender young age of 14. While undoubtedly an interesting little factoid, the...

Latest Features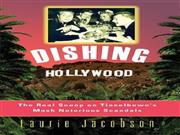 By
From September 24 through October 7, Movie Addict Headquarters features an ON DEMAND interview with celebrated Hollywood author and film historian Laurie Jacobson, who discusses DISHING HOLLYWOOD, her scintillating book about the most notorious...

- By
Below are more soundtrack reviews of recent and archival releases. Batman Ninja (Yugo Kanno, 2018) **** From the music, you can tell when The Jokerís on, and Batmanís not far behind. Thus, Batman Ninja was blessed with a very good score. Japanese...




Grab-Bag Review

Merely thinking about the idea behind Awake sends chills up and down my spine. Who doesnít fear waking up during surgery before the operation is over? But my feeling about it verges on the pathological. Before...