Latest Reviews
Sneak Preview

- By
Train to Zakopané takes us on a journey back in time to 1928 Poland. Based on true events, the movie tells an intriguing story about two strangers who meet on a train and become attracted to each other despite their different backgrounds and opinions. Written and directed...


- By
Going into a Broken Lizard comedy team movie was a completely new experience for this reviewer. Still trying to recover from the jolt to my senses, my noggin is reverberating like a gong and my eyes are continuously spinning. This is not the usual effect a movie has on me, but...


- By
Beware the wildling creatures! They dwell in the forest, have sharp teeth and claw-like fingers -- all the better to steal and eat small children with. At least that's what filmmaker Fritz Rohm bases Wildling, his first feature film, upon. Fortunately, he's put together...


- By
Hollywood's fixation on gorilla movies started way back in 1933 with King Kong, the granddaddy of all gorillas. Kong has lasted lo these past 85 years to set the standard for all that came after. He fell in love with damsel Fay Wray in that film and climbed the Empire State...

Latest Features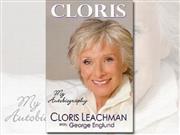 - By
Starting on April 23 and airing through April 29, Movie Addict Headquarters is featuring an ON DEMAND show with Cloris Leachman and her son George Englund Jr. What a dynamic mother/son team they are! They talk about Cloris's extraordinary showbiz career as well as her candid autobiography...

- By
"…Any time the military has an operation that can't fail, they call this guy in to train the troops, OK? You could drop this guy off at the Arctic Circle wearing a pair of bikini underwear, without his toothbrush, and tomorrow afternoon he's going to show up at your pool...




Grab-Bag Review

Vacations are supposed to be a time for fun and relaxation. Unfortunately, that's not the case for four close couples who travel to the Bahamas...