Latest Reviews

- By
Too bad I couldn't watch Princess Latte & the Magic Waterstone at a theater with lots of children. It would have been fun to see the audience reaction. That's one of my favorite things about animated movies. And I usually have a great time talking to some of...


- By
An old broken-down house, strange demons, and a massive forest -- all come together in Amulet, actress Romola Garai's first feature film behind the camera. She wrote the script and directed this unusual horror offering. An ambitious undertaking, for sure. While...


- By
I love thrillers, especially when women in jeopardy are involved. Enough and Sleeping with the Enemy come to mind. There's something about these movies that make the hairs...

- By
Hulu and Neon had no way of anticipating the future relevance of the film the pair snatched up at Sundance back in January. Considered quite a risk to shell out $22 million plus for a time-loop romantic comedy anticipated to be a long shot theatrical bet at best and...

Latest Features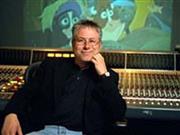 - By
Congratulations to composer Alan Menken on his recent Daytime Emmy Award for "Waiting in the Wings" from Disney Channel's Rapunzel's Tangled Adventure. Menken shares this honor with lyricist Glenn Slater. But for Menken, the award made him the 16th person receiving an Emmy,...


- By
Below are more soundtrack reviews of recent and archival releases. Another Stakeout (Arthur B. Rubinstein, 1993) *** Despite the dizzying pace wrought by Arthur B. Rubinstein for Another Stakeout, he plugs in some intelligent devices. The score opens...




Grab-Bag Review

Only well into its seventy-eight minutes does Scott Galloway and Brent Pierson's A Man Named Pearl uncover the tale's white-on-black racism beginnings, an incident of nasty potential that has turned out happily green all...