Latest Reviews

- By
Whether itís Robert E. Howard teaching us how to be afraid and enjoying it, or hearing the classic brutality behind a Terry Plumeri symphony, horror does justice to those that wake. To the extent that Hollywood adopts a dream package, Stephen Kingís It seems cherry ripe....


MORE REVIEWS FOR It



- By
Back in 1947 while I was in high school worrying about passing World History, Lord Mountbatten was busy making history. His assignment? Presiding over Englandís withdrawal from India after centuries of British rule. Appointed as the last Viceroy, Mountbatten was charged...


- By
Itís not easy being a stepdad. Just ask Gary (Adam Scott) and the other frustrated stepdads in his therapy group. But what if Garyís 6-year-old stepson really is the Antichrist? Little Evil combines comedy and horror in a clever offering with plenty of chuckles and scary...


- By
Hereís a little history about the All Saints Church in Smyrna, Tennessee. Ye Win, who had just finished high school in Karen Thailand and hoped to become a missionary like his father, was long gone when the government troops returned to the village and burned it to the ground. It...

Latest Features
- By
On September 15 2017, actor Harry Dean Stanton passed away. He was ninety one years old. Although he made close to two hundred motion pictures, thereís one that stands as a remarkable contribution: Ridley Scottís Alien.

...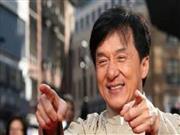 - By
From September 18 through September 24, Movie Addict HQ features an ďOn Demand/Best OfĒ 2015 episode about Jackie Chanís films and performances. During this lively show, noted film critic A. J. Hakari discusses his favorite Chan movies and why the multi-talented actor remains a popular...




Grab-Bag Review

Could it be? A mainstream movie from the Coen Brothers? Well, maybe not quite -- Intolerable Cruelty is playfully exaggerated, more witty than base, and filled with colorful characterizations -- all trademarks of the brothers....