Latest Reviews

- By
British Prime Minister Winston Churchill, during a speech to the House of Commons in June of 1940 in the opening months of World War II, famously said, "Our policy is to wage war, by sea, land, and air, with all our might and with all the strength that God can give us." Inspired...


MORE REVIEWS FOR Dunkirk




- By
Demi Moore and Alec Baldwin pair up as clandestine lovers in Blind, a romantic suspense drama also starring Dylan McDermott. Baldwin plays Bill Oakland, a famous author blinded in an auto accident that killed his spouse, and Moore portrays Suzanne, the neglected wife...


- By
Tender, wordless moments make Matt Reeves' War for the Planet of the Apes a classic. For years, my go-to source for everything primate was Franklin J. Schaffner's Planet of the Apes. Made in 1968, the film co-stars Charlton Heston and a completely unrecognisable Kim...

- By
To the Bone offers food for thought about serious eating disorders like anorexia and bulimia. The film follows a cynical young woman who has been in and out of rehab programs – but gets one last chance under the care of a doctor known for his unconventional treatment methods....

Latest Features

By
In honor of National Dance Day, which occurs the last Saturday each July (7/29 this year), Movie Addict HQ presents an On Demand episode featuring favorite dance tunes from such movies as Singin' in the Rain, Mary Poppins, Cinderella, The Band Wagon, Dance Girl Dance, Footloose, Rocky...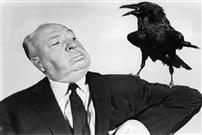 - By
From July 17 through July 23, Movie Addict HQ pays tribute to legendary director Alfred Hitchcock by offering ON DEMAND a popular vintage episode about the Master of Suspense. Film historian James Colt Harrison, entertainment journalist Diana Saenger, and the Movie Addict HQ gang engage...




Grab-Bag Review

The World surely must be a bitter tongue-in-cheek take on the China that emerges. Whether, from its title on, such is entirely writer-director Jia Zhang-ke's...