Critics Pick Favorite Romantic Films
by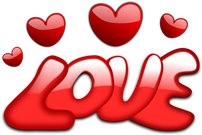 Valentine's Day comes only once a year, but movie fans can enjoy films about romance all year long, thanks to modern technology. Below are favorites picked by our current ReelTalk Movie Reviews critics.
CASABLANCA. James Colt Harrison prefers the Humphrey Bogart and Ingrid Bergman classic. He explains, "Without a doubt, I find Casablanca the most romantic film of all time! The memories of Paris when they were so in love. Bogart wanted Bergman to stay with him, even though he knew she was devoted to her husband. In the end, he gives up his greatest love, knowing she will be better off with Victor Lazlo by helping him fight the Nazis."
THE GRADUATE. Frank Wilkins admits to watching The Graduate over and over again. "It never seems to grow old to me," he declares. "It was a break-out film not only for Dustin Hoffman, but for an America that needed an awakening as well. I can't recall another film that was so emblematic of and important to the decade (1960s) in which it was made. Love the soundtrack too."
THE QUIET MAN. Richard Jack Smith chooses this popular Irish love story. And why? Well, "Once upon a green hill, Sean Thornton (John Wayne) beheld Mary Kate Danaher (Maureen O'Hara). She was the loveliest creature he ever saw. Eyes warm and youthful with hair red as the setting sun. John Ford's picture captures what it means to be romantic by nurturing a happy glow in viewers hearts. The addition of Victor Young's perfect score and Frank S. Nugent's seamless screenplay means that there will be feelings we never forget, and words to always make us laugh."
PRETTY WOMAN. Diana Saenger picks a Julia Roberts/Richard Gere romantic movie because she likes the way it shows a down-and-outer can come out on top. "I love that Julia Roberts' character keeps her integrity and self-esteem. This movie is funny, warm and has two great leads. It's quite entertaining," Saenger says.
While those are all excellent choices, the latest film version of PRIDE & PREJUDICE wins my vote. It's such fun watching the opinionated Elizabeth (Keira Knightley) and the haughty Darcy (Matthew MacFayden) find out how wrong they've been in their snap judgments about each other. You can't help feeling like cheering when they overcome this obstacle to their romance after learning about their faults and deciding to improve. Do you think Jane Austen realized she created -- with her classic novel -- the template for most romantic comedies to follow?
(Image from Pixabay)