Latest Reviews
- By
Before watching the unusual documentary Songwriter, I knew very little about Ed Sheeran. Now I am an avid fan! Maybe itís because one of my granddaughters is a singer/songwriter too -- and yet Iíve never had the pleasure of being present during one of her songwriting sessions....


- By
Steven Spielberg's Jaws read the temperature of the moment, and stamped it as cold, water-based fear. Likewise, Jeannot Szwarc's Jaws 2 made the fin as fearsome as ever. However, what was lacking in both productions were reliable, realistic a...


MORE REVIEWS FOR Meg, The



- By
Donít let the long title of this film put you off. The Guernsey Literary and Potato Peel Pie Society is a wonderful movie. It shows how one book can bring together two very different people who live far apart. And the charming Lily James (...


- By
Spike Lee follows up his keenly poignant comedy/drama/musical Chi-Raq with BlacKkKlansman, another film that shares the same frustratingly uneven tone and disjointed structure yet always manages to slap its intended target squarely upside the head. And that target is you and me. As with 2015ís&n...

Latest Features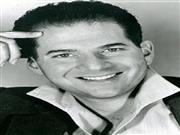 By
In memory of our dear friend and great entertainer George Bettinger, who passed away on August 3, Movie Addict Headquarters is now airing ďTop Film ComediansĒ as an On Demand episode. Although George was a frequent guest on our show, this is one of his favorites. He joins comedy experts...


- By
Below are more soundtrack reviews of recent and archival releases. Big Wednesday (Basil Poledouris, 1978) **** I may have underestimated Big Wednesday. The debut of composer Basil Poledouris carries all sorts of hidden benefits. Thereís folksy guitar, a swelling...




Grab-Bag Review

Some feature films merit a different approach to film analysis outside the Syd Field or Aristotelian paradigm of structure. For example, with Lucky Life, itís not so much the plot behind the film thatís critical to understanding...