Latest Reviews
- By
Hillbilly Elegy, directed by Oscar winner Ron Howard (A Beautiful Mind), showcases the stunning acting of Glenn Close and Amy Adams. Howard worked from Vanessa Taylor's screenplay adaptation of J.D. Vance's memoir about growing up in a dysfunctional Appalachian family....


- By
While watching Freaky, the new horror from the guy who brought us the Happy Death Day movies, the lyrics to a Smashing Pumpkins song kept running through my head. You know, the one that goes "the killer in me is the killer in...


- By
Tis the season for new holiday movies, and Jingle Jangle: A Christmas Journey arrives just in time. It includes something for everyone. Magic and music combine in this period film that reminds us a bit of Charles Dickens' A Christmas Carol. The story appears to...


- By
Whether it's Shelley Winters literally sponge-bathing her sons with motherly attention in Roger Corman's Bloody Mama, or Jackie Weaver's "Smurf" gleefully reminding her sons of all the bad things they've done in 2010's Animal Kingdom, there's...

Latest Features

- By
Did any movie actress ever sizzle on celluloid like Rita Hayworth in Gilda (1946)? I doubt it. When this "Love Goddess" of the 1940s sang "Put the Blame on Mame," her sex appeal almost jumped off the screen. Women wanted to be her; men of all ages dreamed about her. And World...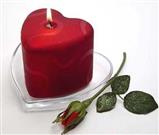 - By
My husband Larry and I are saddened over the passing of my dear cousin JoAnne Pulcino last Saturday. JoAnne was beautiful, talented and brave. She was my most fun movie buddy back in days of yore and could break your heart with her gorgeous singing voice. So many precious...




Grab-Bag Review

More than once, the meeting of eyes inspired an alternative title… "King Kong vs. Samuel L. Jackson." Regardless, Kong: Skull Island owes something to its director. As such, Jordan Vogt-Roberts coordinates spectacle at a...