Latest Reviews

By
M. Night Shyamalan is responsible for one of the most brilliant supernatural thrillers, and one of the most impressive cinematic twists in film history: The Sixth Sense. That...

- By
Noomi Rapace always amazes me with the energy she brings to each performance. Her work in Close is no exception. She plays Sam, a bodyguard and counter-terrorism agent who must protect a wealthy young heiress, portrayed by Sophie Nélisse. These two women don't get along...


- By
Charm and the foot which steps into accident... was for Laurel and Hardy the secret of their comedy. If Stan Laurel (the impeccable Steve Coogan) could plant himself in a fractured floorboard, then Oliver Hardy (John C. Reilly, constantly wonderful) would scoop up the pieces and gain...


MORE REVIEWS FOR Stan & Ollie




- By
The Upside is a remake of the 2011 French film called The Intouchables which was about the real life story of a wealthy quadriplegic and the man hired to take care of him. Despite its lazy storytelling and corny sentimentality, that film went on...

Latest Features


By
On January 29, noted film critics Mack Bates and Geoff Roberts drop by Movie Addict Headquarters to discuss the latest Academy Award nominations as well as to predict winners in the six key categories below: BEST PICTURE BEST DIRECTOR BEST ACTOR BEST...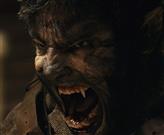 - By
Below are more soundtrack reviews of recent and archival releases. Edge of Darkness (John Corigliano, 2010) *** Rejected scores come in all labels and CD boxes. For Edge of Darkness, Oscar winning composer John Corigliano (The Red Violin) starts...




Grab-Bag Review

Earlier this year, I wrote about Touching the Void and mentioned a similarity it held to Gerry, the movie about two people lost in a desert. Now I've watched Open Water, which is perhaps more like ...