Latest Reviews

By
The Hitmanís Bodyguard bludgeons its way into theaters with a rapid-fire hail of machine gun bullets and filthy jokes, neither of which is capable of hitting a target with any amount of consistency. Director Patrick Hughes and screenwriter Tom OíConnor were clearly...


- By
Icarus, Bryan Fogelís revealing documentary about doping of athletes to improve their performances, plays almost like a spy thriller. And what a fascinating real-life character shows up to hold our interest! Fogel appears as himself, of course, as does his intriguing...

- By
Detroit is about the riots that took place in Motor City in 1967. Kathryn Bigelow directs from Mark Boalís (The Hurt Locker, Zero Dark Thirty) screenplay. These multitalented filmmakers have taken a true life drama and produced a film that should...


- By
Chadwick Boseman deserves kudos for his riveting performance in Message from the King. He caught my eye as Jackie Robinson in 42 and as James Brown in Get on Up, so I already knew about his impressive versatility. But I wasnít prepared for the power he unleashes...

Latest Features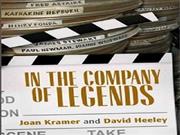 - By
From August 21 through August 27, Movie Addict HQ presents Hollywood Legends On Demand. During this popular episode, co-authors Joan Kramer and David Heeley discuss In the Company of Legends, their behind-the-scenes book about the movie star documentaries they worked together...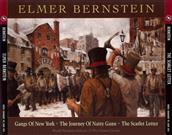 - By
Below are more soundtrack reviews of recent and archival releases. The Amityville Horror (Lalo Schifrin, 1979) *** Very few horror movies are blessed with Oscar nominations for Best Original Score. One of the luckier ones was Lalo Schifrinís The Amityville...




Grab-Bag Review

A film of quiet beauty, Brooklyn takes us back to Ireland and Brooklyn in the 1950s. Itís a sentimental journey about romance, homesickness, friends, family and decisions. This remarkable movie, masterfully directed...