Latest Reviews
Sneak Preview
- By
As the worldís most avid movie musical fan, I hate to pan a film of this dwindling genre. We get so few of them these days, so whenever one actually reaches the screen it makes me feel excited and happy. Unfortunately, my happiness waned early on while watching Jerome Sableís...


- By
Although slow-moving and confusing at times, Transcendence impressed me as a haunting, thought-provoking film. Because Iím a Johnny Depp fan, itís important to mention that his performance in this sci-fi offering may not be among his best, but itís still highly watchable....


- By
Dedicated four centuries ago to Hindu goddess Parvati-incarnation Bhagwati, Manakamana Mandir is among Nepalís holiest temples. Pilgrims and some tourists have multiplied since a 1998 Austrian cable car system eased the precipitous eleven-mile several-day climb to a motorized ten...


- By
Beware of any phone call congratulating you for being selected as a contestant in a game show! You might end up like the main character in 13 Sins, an intense horror thriller directed by Daniel Stamm. Elliot, played by Mark Webber, agrees to play the game. And why not?...

Latest Features
- By
On April 29, Movie Addict Headquarters celebrates the film career of legendary actor Michael Caine. Noted film critic John P. McCarthy and award-winning blogger Fausta Rodriguez Wertz discuss Caineís best movies plus their favorite performances from among his many film appearances....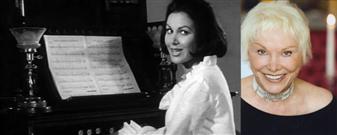 By
On April 22, award-winning actress Joan Benedict Steiger returns to Movie Addict HQ to talk about her longstanding passion for tap dancing plus her diverse experience in films, TV and live theater. Winner of the Eternity Award from the L. A. Womenís Theater Festival, Joan appeared...




Grab-Bag Review

Viewers who require a sympathetic protagonist for their movies, beware! There Will Be Blood has no such hero for you. Look deep into Daniel Day-Lewis's perfect manifestation of fictional oil tycoon Daniel Plainview and you...