Latest Reviews
- By
Animation has come a long way. When the first film The Lion King was made in 1994, the traditional, hand-made animation method was used. Today the Disney Studio used the latest technology of photorealisitic computer-animated equipment. This new, astounding method makes...

- By
If you are an injured murder suspect, who would you like to take with you during your escape from a hospital? In Point Blank, the answer is a male ER nurse who knows how to help you stay relatively pain free. Of course, persuading that guy to go along wouldn't be easy. Someone...

- By
Put yourself in Jack Malik's strange situation. Recovering from a motorcycle accident that happened during a power outage, this songwriter/singer discovers he's the only one who remembers the Beatles or any of their tunes. What would you do? Yesterday shows what Jack decides...


MORE REVIEWS FOR Yesterday




- By
La Misma Sangre, a mystery thriller from Argentina, evokes memories of Japan's Rashomon and Hollywood's The Little Foxes, two of my favorite movies. In Rashomon, different people recount their versions of a murder story; and in The Little...

Latest Features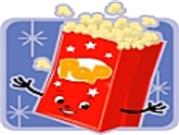 - By
During grade school, my cousins and I spent most of our weekends at the Clyne and Avalon, two Pueblo movie houses located across the street from each other in a working class neighborhood called Bessemer. Both theaters always scheduled a double feature plus "added attractions"...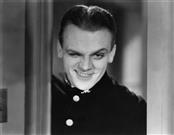 - By
Nobody who grew up in New York's Hell's Kitchen area was a pansy. At least you couldn't be and survive. James Cagney found that out after being born there in 1899. It was the era of immigrants flocking to New York. There were Italian areas, Jewish areas, Irish areas and so...




Grab-Bag Review

Forming the central theme of The Words is the idea of success and the question of what price we're willing to pay to achieve it. What if our biggest dreams far exceed our level of individual talent? In today's look-at-me...