Latest Reviews

- By
Verily, I haven't enjoyed a Jim Carrey movie since The Truman Show tried to make him a serious actor when comedy feels like his natural calling. Yes, it's typecasting and just as certain thespians can master the moods between villainy and heroism, some should stick...


- By
Friendship, first love, and caring for others are highlighted in To All the Boys: P.S. I Still Love You, which is a sequel to To All the Boys I've Loved Before. Although not as entertaining as the original film, this second offering includes moments of...

- By
Birds of Prey and The Fantabulous Emancipation of One Harley Quinn is from the hand of director Cathy Yan. She is to blame for all the gratuitous mayhem and broken legs, allegedly a triumphant example of female power. Is this really what women want to see on the screen—that...


- By
Who wasn't frightened as a child by the horrifically grim childhood fairy tale about an evil witch who bakes pastries to lure children into her home so she can cook and eat the youngsters for dinner? It's a wonder any of us made it out of childhood without totally losing all of our marbles....

Latest Features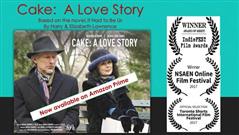 By
CAKE: A Love Story is celebrating its second-year anniversary release on Amazon Prime this week. My husband Larry and I are so grateful to everyone who worked on Misha Zubarev and Vera Zubarev's lovely short film version of our romantic memoir It Had To Be Us, which...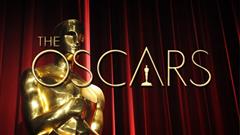 - By
As poet laureate of the movies, I am pleased to write a poem about the 92nd Annual Academy Awards event which took place on February 9, 2020. But to find out about all the winners, please go to the complete list by clicking the IMDb link...




Grab-Bag Review

Rosemary's Baby had built-in box-office from critical praise, name cast and crew, and the bestsellerdom of its source in Ira Levin's Satanist thriller. Reputation grew greater and more macabre from the following year's Sharon...