Latest Reviews

- By
Paul Thomas Andersonís Phantom Thread is as strangely intoxicating as its title is clumsy. The title refers to Daniel Day-Lewisís fashion designer character who, unbeknownst to his noble clientele, secretly sews hidden messages into the folds of his creations....


- By
Everyone loves to cheer for the underdog. If that underdog happens to be a wannabe tap dancer, Iím the loudest cheerleader of all. No wonder Iím so excited about Dance Baby Dance, written and directed by Stephen Kogon, who also plays the leading role in this delightful independent...


- By
Jack Black is one of those actors who always make me laugh. The word ďentertainerĒ comes to mind whenever I hear his name. Thatís why I had high expectations for Polka King -- a film based on the ups and downs of a real-life polka king, Jan Lewan. I thought...


- By
Steven Spielbergís The Post takes us back to a time when our government tried to stop the Pentagon Papers -- documents that exposed a cover up of U. S. actions regarding the Vietnam War and Southeast Asia -- from being published. This dramatic film pairs Meryl Streep...

Latest Features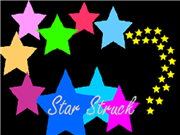 - By
Three noted film critics reveal their Top Ten Films of 2017 on this episode of Movie Addict Headquarters. Diana Saenger, James Colt Harrison, and Richard Jack Smith discuss the most disappointing films of the year. All three critics contribute reviews to ReelTalk Movie Reviews...


- By
From January 9 through January 15, Movie Addict Headquarters presents an On Demand Bette Davis Tribute show with special guests film critics Diana Saenger and James Colt Harrison. This encore episode salutes one of the greatest actresses in Hollywood history. Davis received two Oscars for...




Grab-Bag Review

A grandfather, father, and son live together in an atmosphere of despair and racial prejudice in Monster's Ball, a disturbing movie set in the Deep South. Sadness engulfs the people in this provocative drama like...