Latest Reviews
Sneak Preview
- By
As the world's most avid movie musical fan, I hate to pan a film of this dwindling genre. We get so few of them these days, so whenever one actually reaches the screen it makes me feel excited and happy. Unfortunately, my happiness waned early on while watching Jerome Sable's...


- By
Dedicated four centuries ago to Hindu goddess Parvati-incarnation Bhagwati, Manakamana Mandir is among Nepal's holiest temples. Pilgrims and some tourists have multiplied since a 1998 Austrian cable car system eased the precipitous eleven-mile several-day climb to a motorized ten...


- By
Beware of any phone call congratulating you for being selected as a contestant in a game show! You might end up like the main character in 13 Sins, an intense horror thriller directed by Daniel Stamm. Elliot, played by Mark Webber, agrees to play the game. And why not?...


- By
Since November 2010 when the book Heaven Is for Real was released, the mystery of whether the story about a little boy visiting heaven while on the operating table was true or not has raised enormous interest and many questions. Adapted from the book by Chris Parker and Randall Wallace...

Latest Features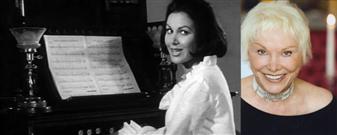 By
On April 22, award-winning actress Joan Benedict Steiger returns to Movie Addict HQ to talk about her longstanding passion for tap dancing plus her diverse experience in films, TV and live theater. Winner of the Eternity Award from the L. A. Women's Theater Festival, Joan appeared...

- By
On Tuesday, April 15th, Movie Addict Headquarters remembers the legendary Mickey Rooney with a celebration of his remarkable show biz career. Joining in this tribute are comedian George Bettinger, film historian James Colt Harrison and Classic Movie Guide founder Diana Saenger. Mickey...




Grab-Bag Review

Halfway through Master and Commander: The Far Side of the World, I realized it was trying to be, for better or for worse, an "ultimate" boat movie, similar to Love Actually billing itself as "the ultimate...