Latest Reviews
Sneak Preview
- By
A single parent raising a family faces many challenges. After my grandfather died in a horrible industrial accident, my grandmother was left with two sons and two daughters to bring up on her own. I continue to admire how she managed to do this. And that probably explains my interest...


- By
From a script to the editor's timeline, such tools allow monster movies some measure of gory satisfaction. By contrast, Stacy Title's The Bye Bye Man works because of what's not shown or said. Her ability to celebrate imagination via audience participation defines...


- By
As a fan of Debbie Reynolds and her daughter Carrie Fisher, I want to thank HBO, Fisher Stevens, Alexis Bloom and Todd Fisher for Bright Lights, a poignant documentary revealing how the lives of these two iconic showbiz stars were so tenderly intertwined. It may be difficult...


- By
A Monster Calls impressed me with the remarkable way it combines the sad reality of a young boy's life and the fantasy world he creates to deal with his problems. Conor, played by Lewis MacDougall, faces bullying, a deadbeat dad, an emotionally distant grandmother and a terminally...

Latest Features

- By
We received some sad news this week. Donald J. Levit, one of our longtime valued critics at ReelTalk Movie Reviews, passed away on January 8. We will miss his thorough, perceptive and well-written reviews. Donald's impressive academic background helped make his reviews a...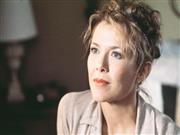 By
On January 10, film critics Diana Saenger and James Colt Harrison visit Movie Addict Headquarters to talk about Annette Bening's films and performances. No stranger to acting honors, Bening earned Oscar nominations for her brilliant work in American Beauty, Being...




Grab-Bag Review

Because of Lily Tomlin's natural talent for satire and comedy, I expected Grandma to be very entertaining. However, writer/director Paul Weitz's tale about a sad look at a gay poet's unhappy life is saturated with doom and...