Latest Reviews

- By
Will Ferrell almost always makes me laugh, so I try to see all of his movies. In fact, I smile just thinking about some of the quirky characters he's played on the big screen and on SNL No matter how outrageous, Ferrell gets to the amusing...


- By
Acclaimed director Agnieszka Holland calls Mr. Jones "a tale about fake news, alternative realities, corruption of the media, cowardness of governments, indifference of people." She believes the movie tells an important timeless story. And I agree with her. Although set...


- By
YouTube Videos are now considered among the arts. Hundreds of writers plus anyone who likes to entertain and receive money have joined this new arena. Selfie Dad, starring comedian Michael Jr., pivots from theatrical to PVOD release for Father's Day and is scheduled...


- By
Who else but filmmaker Spike Lee could successfully incorporate such assorted filmmaking techniques as wipes, title cards, 16mm, 2.40:1 widescreen, black & white, flashbacks, archival footage, and photo stills into a single film that takes on such varied themes as...

Latest Features
- By
I was at school and just completed an exam which went rather well. I felt so good memories of a triumphant movie theme came to mind. It was "Victorious" from Ennio Morricone's The Untouchables. The theme suited my emotional state. Such memories are unique. Fair to say,...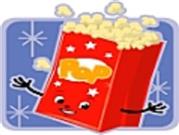 - By
Lockdowns, social distancing and mask-wearing make me nostalgic for my early years as a movie addict. During grade school, my cousins and I spent most of our weekends at the Clyne and Avalon, two movie houses located across the street from each other in a working class neighborhood...




Grab-Bag Review

Thousands of men or women have probably awakened one morning and said to their spouse, "I don't want to be married anymore." But unlike Liz Gilbert who starts Eat Pray Love with this scenario, they were not afforded the...