Latest Reviews

- By
India has given the world so many wonderful films. My favorites include Monsoon Wedding, Lagaan, Lust Stories, Mystic Masseur, and Slumdog Millionaire. The last one I mentioned stands out partly because of its rags-to-riches theme. That always gets to me! The White Tiger...


- By
The dictionary describes vanity as "an excessive pride in or admiration of one's own appearance or achievements." And French philosopher Henri Bergson's observation about vanity seems most appropriate for this review. He wrote, "The only cure for vanity is laughter and the...


- By
There's very little that Tom Hanks hasn't done. From enduring the discomfort of support brassieres in TV's Bosom Buddies, to foiling pirates on the high seas in Captain Phillips, America's favorite actor has just about done it all. The guy even battled...


- By
One Night in Miami takes place in the middle of the 1964 civil rights movement. Director Regina King has set her cameras -- by cinematographer Tami Reiker -- on the World Championship fight of Cassius Clay, age 22, and Sonny Liston, age 34, as the opening scenes of the mov...

Latest Features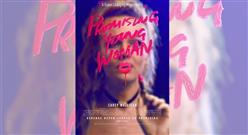 - By
I am pleased to report that the San Diego Film Critics Society (SDFCS) recently voted Carey Mulligan Best Actress of 2020 for her riveting performance in Promising Young Woman. Mulligan has delivered impressive turns before in movies like An Education, The Great Gatsby,...


- By
I consider Dario Vero to be one of the most imaginative, creative and seminal composers working today. Where others merely imitate or self reference, Vero has developed his own personal signature. From listening to his work on The Stolen Princess and The Inglorious...




Grab-Bag Review

Seth Rogen, Zac Efron and Rose Byrne certainly don't seem to belong anywhere near the conversation of great cinematic comedy trios, but that oddest of casting mismatches makes a bawdy splash in the genre with Neighbors,...