Latest Reviews

- By
I was one of Gary Hartís many fans back in 1988. Handsome, intelligent and a successful senator from Colorado, he seemed to have the Democrat Partyís nomination for President in the bag. The Front Runner, directed by Jason Reitman, reveals how everything came tumbling...



By
In film, mass audience appeal and brains rarely ever go together. Yet, with his heist thriller Widows, filmmaker Steve McQueen proves that it is actually possible to make an intelligent film that is also appealing to a wide audience. Countless times have otherwise...


- By
Aaron Wolfís remarkable documentary, Restoring Tomorrow, puts so many important things together it boggles my mind. The main theme deals with restoration of the beautiful Wilshire Boulevard Temple in Los Angeles, but the story covers over 80 years -- going back to when the temple...

- By
Benedict Cumberbatch, previously the booming voice of Smaug in The Hobbit films, turns his attention to another literary property, Dr. Seussí The Grinch. While the live action movie nearly drove Jim Carrey into a straightjacket, Cumberbatch relies on the magic offered...

Latest Features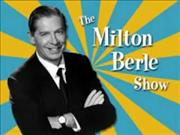 - By
While attending Barnard College in New York during the fall of 1949, I began to suffer a bit of depression, especially as Thanksgiving approached. This would be my first holiday away from family and friends. Homesick and lonely, I looked forward to a trip to ...


- By
Below are more soundtrack reviews and poetry. Drag Me to Hell (Christopher Young, 2009) *** How much do our expectations and bias cloud enjoyment? Can open-mindedness be blunted by such strong preferences for what came before? A curious case, Christopher...




Grab-Bag Review

After being disappointed with the 2001 remake of Oceanís Eleven, I still had high hopes for its sequel. Always the eternal optimist, I felt certain the heist scenes in Oceanís Twelve would be much better, and I expected...