Latest Reviews
Sneak Preview
- By
Much of the fun and joy of watching a Star Wars movie these days comes not from discovering something new, but rather from revisiting everything old with a new set of eyes. Whether the original series of sequels and prequels or within the Star Wars Story...


- By
Like the Basket Weaving 101 class offered to help fulfill those elective credits in college, Life of the Party should have been a slam dunk. Just put the funny person in funny situations, roll camera, cut, print, and go to the bank. But there's a reason I'm not a...

- By
Who doesn't love a good comedy? Sadly, The Con Is On proves the old saying, "Dying is easy; comedy is hard." Everything in this movie seems off kilter. And that really surprised me. I didn't think anything could go wrong because of the film's great cast. Just look at these...


- By
Beware the wildling creatures! They dwell in the forest, have sharp teeth and claw-like fingers -- all the better to steal and eat small children with. At least that's what filmmaker Fritz Rohm bases Wildling, his first feature film, upon. Fortunately, he's put together...

Latest Features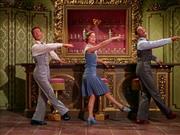 By
Because May 25th is National Tap Dance Day, Movie Addict Headquarters revisits a lively discussion with avid dance fan/tango expert Fausta Rodriguez Wertz, co-host Jazz Shaw, producer Nikki Starr -- and yours truly, a longtime happy tapper. This ON DEMAND presentation is...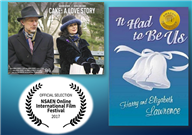 - By
On Tuesday, May 15, Movie Addict Headquarters focuses on the remarkable journey of a true romance from page to screen. George Bettinger -- the popular comedian, actor, impressionist and radio host -- has given permission to replay his recent Dream Stream Radio...




Grab-Bag Review

I take film music very seriously. Therefore, the lack of imagination from composer David Shire on All the President's Men comes as a disappointment. However, the film's content succeeds in disguising this noticeable flaw....