Latest Reviews
Sneak Preview


By
Oscar-winner Susan Sarandon shows off her impressive acting chops in two films opening on August 29: The Calling and The Last of Robin Hood. Although portraying very different characters in these intriguing offerings, she makes us believe both women are real and...


- By
Marveling at so much access to so many, Albert Maysles voiced "highest praise for that, a miracle" that is The Dog. At Harlem's documentary Maysles Cinema, Allison Berg and Frank Keraudren then responded to questions about the ten years that went into this hilarious, sad,...


- By
Movies so entertaining that they earn a rousing round of applause at the end plus positive buzz from viewers as they walk out of the theater are hard to come by. But such was the situation I experienced while leaving The Hundred-Foot Journey. This movie covers many...


MORE REVIEWS FOR Hundred-Foot Journey, The




- By
Get On Up director Tate Taylor faces head-on the overwhelming challenges inherent in creating an all-encompassing biopic. His story of musician James Brown could have easily become just another conventional rags-to-riches story tailor made for VH1. And with such a flamboyant...

Latest Features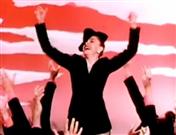 - By
On August 19, Movie Addict HQ revisits Lorna Luft's interview about Judy Garland, one of Hollywood's most beloved movie stars. Lorna has won her own acclaim on stage, film and television. Plus, she's also a best-selling author, recording artist and Emmy-nominated producer. Her...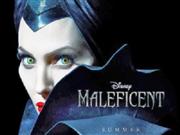 By
I'll be honest, Musicology really isn't my field. Up to now, my writing has extended to short stories, poems, screenplays, wrestling articles as well as reviews for feature films and novels. This will be my first attempt at analysing a film score. So, there's no better place to start...




Grab-Bag Review

Perfect Stranger is the worst thriller released in the last three decades. This ill-conceived movie makes Basic Instinct 2 look stellar in comparison. At the beginning of the film, Rowena...