Latest Reviews
- By
It's about time we were treated to a film that makes us happy, puts a smile on our faces, causes us to dance in the aisles, and brightens our gloomy national outlook. Mamma Mia! Here We Go Again is just that film, and we are shouting that it's the "feel good" film of the...

- By
Although comparisons to the 1974 Twentieth Century Fox production of The Towering Inferno are inevitable, this new Universal film is not really like that earlier film of extreme peril. Fox's movie focused on a poorly constructed building that caught fire. In Skyscraper,...


- By
Watching Jim Gaffigan's comedy specials always gives me such pleasure. His brand of clean homespun humor never ceases to delight me. So, of course, I looked forward to this sixth special, Jim Gaffigan: Noble Ape, and was not disappointed. Gaffigan is in the Zone here as he...



By
In the post-Thanos world of the MCU, it's nice to be welcomed into the comforting arms of a film we can simply sit back and enjoy. And that's certainly the case with Ant-Man and the Wasp, a fast-paced, funny, superhero romp that is light on emotion and heavy on humor...


MORE REVIEWS FOR Ant-Man and the Wasp



Latest Features

- By
Below are more soundtrack reviews of recent and archival releases. 47 Ronin (Ilan Eshkeri, 2013) **** Honorable among failures, 47 Ronin achieves some staying power through Ilan Eshkeri's soundtrack. A moving blend of culturally sound instrumentation combined...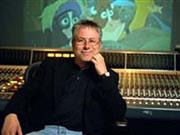 - By
From July 9 through July 22, Movie Addict Headquarters presents an ON DEMAND/BEST OF interview with Oscar-winner Alan Menken, who discusses the wonderful music he has composed for such Disney films as Enchanted, Beauty and the Beast, The Little Mermaid, Pocahontas, Aladdin, Little...




Grab-Bag Review

During her New York Film Festival Q&A appearance, filmmaker Carmen Castillo Echeverria confirmed that the four years gone into making Calle Santa Fe will not end with her documentary. Instead, the movie is not...