Latest Reviews

- By
Sid Straw is now one of my favorite movie characters. Thanks to writer/director Scott Abramovitch for deciding to do a screen adaptation of Michael Kunís ďThe Lochlear LettersĒ and casting actor Tony Hale as the bungling protagonist in his entertaining movie titled Eat...


- By
Outer space is dangerous. Never has that been more evident than in Joe Pennaís outer space survival flick Stowaway. In his sophomore feature effort, the Arctic filmmaker, once again, teams up with co-writer Ryan Morrison to...


- By
Itís not easy for me to criticize dance films. They are like motherís milk to me, and I always feel so good while watching one! Thatís why I am thankful whenever a movie like Into the Beat comes along, no matter how repetitive the plot may be. As long as the dance numbers...

- By
Octavia Spencer and Melissa McCarthy in a movie together was all I needed to know in order to be excited about seeing Thunder Force. Too bad things didnít work out the way I expected. Yes, I knew this offering was billed as an action comedy about superheroes. Unfortunately,...

Latest Features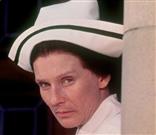 By
The late great Cloris Leachman, who passed away in January of 2021 at the age of 94, was a favorite guest on Movie Addict Headquarters because of her hilarious interview a few years ago. Actually, it was more a comedy ambush than an interview! She brought her son and manager...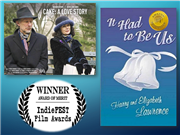 - By
My husband and I want to thank filmmaker Misha Zubarev for posting CAKE: A Love Story on YouTube so that everyone interested can watch it free of charge. And we are grateful for the recent encouraging comments on Facebook and e-mails sent to us after watching the YouTube presentation...




Grab-Bag Review

With Grindhouse, Robert Rodriguez and Quentin Tarantino have created a gloriously violent and unabashedly sleazy three-hour love letter to exploitation cinema. While their previous movies, like Rodriguez's Sin...