Latest Reviews

- By
"Time is a thief" utters Alice Through the Looking Glass star Mia Wasikowska. In some kind of weird self-aware pronouncement, she reminds us that somehow it's been six years since Burton's motley crew of Lewis Carroll-inspired characters convened for their epic tea party in Tim...


- By
What a terrific movie! Besides being highly entertaining, A Remarkable Life gives viewers a great deal to think about. I love the way it combines drama, humor and romance -- just like in real life. To me, highlights of this fine motion picture include perfect background...


- By
I spent the early years of my life living in a bar (bedrooms in the back) owned by my colorful Irish-American grandmother. Much of the time, a caring bartender served as my babysitter. One of my first happy memories involves trying to tap dance on the ballroom floor and smiling as the...


- By
Shane Black's The Nice Guys hits on so many different levels, it certainly won't come as a surprise if we look back at this as the exact moment the buddy cop flick was awakened from its 30-year slumber. Sure, the genre has seen many come and go since Black's Lethal...

Latest Features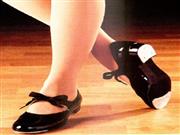 - By
On May 24 and in honor of National Tap Dance Day (May 25), Movie Addict Headquarters revisits a lively discussion with avid dance fan/tango expert Fausta Rodriguez, co-host Jazz Shaw, producer Nikki Starr -- and yours truly, a longtime happy tapper. This encore...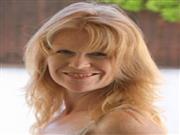 By
On May 17, Movie Addict Headquarters welcomes award-winning filmmaker Linda Palmer for a discussion of her independent movies Last Call at Murray's and Our Father. Linda will also talk about Carbon Dating, her hilarious Web series that is being considered for...




Grab-Bag Review

An important moment in The Road, the big screen adaptation of Texan Cormac McCarthy's austere, dystopian novel, is accentuated by a character who barks, "I don't want to JUST survive. Don't you get that?" With this quote,...