Hugh Jackman Celebration On Demand
by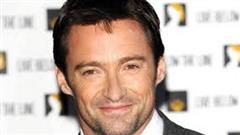 From December 26 through January 8, Movie Addict HQ presents an On Demand encore episode with film critics and fans ranting and raving about the movies of Hugh Jackman. Film historian James Colt Harrison, entertainment journalist Diana Saenger, former co-host Jazz Shaw and award-winning blogger Fausta Rodriguez Wertz share their reactions to Jackman's movies and performances.
Listeners can hear this repeat episode at any time by clicking on the BlogTalkRadio link at the end of this article.
Although probably known best for his Wolverine role in the X-Men movies, this talented Australian actor boasts numerous films and TV shows to his credit, plus heís also garnered acclaim for his outstanding performances in stage musicals, even winning a Tony for The Boy from Oz. And donít forget Jackmanís Emmy -- which he earned for his entertaining turn as host of the Tony Awards. Jackman won additional fans with his rousing stint as host of the Academy Awards in 2009. An Oscar nomination and Golden Globe win for his emotional portrayal of Jean Valjean in Les Misťrables have served to increase his popularity.
Just recently, Jackman received a Golden Globe nomination as Best Actor in a Musical or Comedy for his amazing portrayal of P.T. Barnum in The Great Showman.
Other popular Jackman films include:
PRISONERS
REAL STEEL
AUSTRALIA
THE PRESTIGE
THE FOUNTAIN
KATE & LEOPOLD
DECEIT
SWORDFISH
LOGAN
***
Host: Betty Jo Tucker
Producer: Nikki Starr
LINK TO LISTEN: Click here.