Score Season #14
by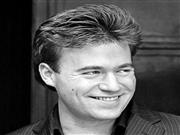 Below are more soundtrack reviews of recent and archival releases.
Cromwell (Frank Cordell, 1970) **** The strengths in Frank Cordell's Cromwell arise through honesty and precision. Adding to which, this epic carries resonance because the violence affects how the music unfolds. Such call and response is essential for emotional engagement. Therefore, every note contains concrete character shadings, while technique strongly favours the unpredictable. Lastly, the pacing ensures a smooth listening experience.
Time for a poem:
Looking for that soundtrack arête?
Cromwell offers amazing variety.
Themes that stay the course
A code not only for Morse.
If little else the film bespoke
The tale built upon yoke.
Battle robs more than human life
Music reflects politics, religion and knife.
Invasion USA (Jay Chattaway, 1985) **** Refreshingly, Jay Chattaway's Invasion USA feels like a 1980s score that looks beyond that decade. A constant reassurance can be found in the composer's choices. He uses electronics as reinforcements for the orchestra rather than as sorry imitations. It's a natural progression alive to the possibilities in each moment; spontaneous in all the right ways.
Poem for a worthy title:
Blockbusters need catchy licks
Whichever instrument, no tricks.
Allow the music to cushion
Those doubts, new absolution.
If you like Brian May
Possible to dig Jay Chattaway.
Invasion USA made to please
Offering rare release.
The Light at the Edge of the World (Piero Piccioni, 1971) *** Kudos to Quartet Records for unveiling this project. Undeniably, Piero Piccioni's The Light at the Edge of the World demands greater exposure. The narrative seems quite dastardly: a lighthouse keeper ends up captured so an evil pirate can manipulate the light signals which allows ships to find land. Overall, the music defines orchestral majesty against a fever bed of mischief.
The Lord of the Rings: The Fellowship of the Ring (Howard Shore, 2001) *** In the matter concerning The Lord of the Rings, initial impressions were bleak. Mind you, the films didn't help much. Because admiration for Tolkien's stories prepared me for one thing, it felt like Jackson and company had betrayed the tone. Such reactions still stand although I can enjoy Howard Shore's music. Probably The Hobbit helped in that regard. He took an operatic approach for this Middle-earth adventure, and the word 'nobility' comes to mind. As such, themes or leitmotifs correspond to every race be it man, dwarf, hobbit or otherwise. Perhaps "The Doors of Durin" could be labelled horrific as Shore doesn't compromise in setting our nerves on edge. Meanwhile, "Balin's Tomb" picks up around three minutes in and it features some stupendous action writing. The brass sounds so good here, crisp and vibrant. Upsetting the flow, "Caras Galadhon" simply meanders. Ditto "The Mirror of Galadriel." Towards the end, there's a sleep inducing effect that works both ways: it's relaxing yet potentially dull. Any praise I heap upon Shore's work may feel short-lived, overdue or both. Regardless, it's nice to finally meet this soundtrack halfway.
The Loves of Joanna Godden (Ralph Vaughan Williams, 1947) ** Perhaps a little more melancholy than expected, The Loves of Joanna Godden neither put the wind in my sails nor cast me adrift. Admittedly, it's tough to decide what may have been Ralph Vaughan Williams' ultimate intent. The mode can seem formal, even stuffy at times. The variety of atmospheric colours includes both warmth and indifference. Overall, the bias leans toward austere. For that reason, I doubt an encore will be necessary.
Rocky (Bill Conti, 1976) *** Taking absolutely nothing away from Bill Conti for his Rocky theme remains immortal… certain tracks feel unwieldy. Awkward sequencing means that "Philadelphia Morning" precedes "Going the Distance." The latter boasts more gravitas than its subdued counterpart. Also, I don't even remember "Reflections" being in the film. The groove definitely felt off here. Elsewhere, "First Date" barely registers more than a blip on the radar. Taken out of context, this tune cannot register the same ambience or effect. However, there's something almost gladiatorial about "Fanfare for Rocky" and I love it. Although the sound quality during "Butkus" rarely matches what came before, it's one of the easiest tracks to enjoy.
A little rhyme:
Remember that Rocky sound
With gloves on for final round.
The zeitgeist Bill Conti shared
A hero who fought and cared.
Love means more than fists
When Rocky and Adrian kissed.
A fanfare to lift the cloud
Making us extremely proud.
Something Wicked This Way Comes (Georges Delerue, 1983) Only a poem this time:
Want to hear Mr Dark's Theme?
Clearly no dream.
An atmosphere that's bleary
Left me feeling dreary.
Out the window it blew
Rejected so nobody knew.
Testing the will of man
To me, it was an empty can.
Speed 2: Cruise Control (Mark Mancina, 1997) *** Stuck at home listening to Mark Mancina's Speed 2: Cruise Control can be a deflating experience. That's why the iPod comes in handy because I can listen to music on the move. Overall, Mancina's approach nods in the direction taken by Cliff Eidelman's Star Trek VI: The Undiscovered Country. However, score feels weakest during the last three tracks, especially "Final Chase." The latter seems like it will never end.
The Virgin Queen (Franz Waxman, 1955) *** Ideally, a large orchestral presence can lift a picture. For daring to be true, Franz Waxman's The Virgin Queen proves unique. Firstly, "Main Title" offers extravagant possibilities, while "A Rainy Night" provides the hook. Instrumentally, "The Queen's Court" adopts an unusual cast which expands the initial vocabulary. Nice to change things up, Franz! The dynamic range here seems very strong. Even the balance between orchestral groups focuses upon counterpoint and emphasis. Commendably, "Love Scene" bypasses the schmaltz because there's something casual, even a little uncertain going on. Behind the romance lurks the ever present call of duty. Gentle and hypnotic, The Virgin Queen could inspire listeners who normally resist Golden Age scoring.
SCORE OF THE MOMENT
IT (Benjamin Wallfisch, 2017) ***** Much to my surprise, the most refined orchestral scoring can be found in horror. Less a film score (more akin to opera), Benjamin Wallfisch's It reveals an artist whose time is nigh. A couple of knocks including Pressure and Lights Out spelled possibilities minus capitalisation. Then along came Annabelle: Creation, a sublime effort which like It contains some gorgeous stuff. Just to be clear, this ain't music for wimps. Heavy, oppressive and frightening timbres ascend. The difference might be variation. Actually, Wallfisch has given us the score to beat in 2017. Like Scott Glasgow's The Curse of Sleeping Beauty, such imagination, creativity and emotion remains peerless. Only "Epilogue – The Pennywise Dance" dares to be dreadful. When the orchestra picks up ("Egg Boy"), I could feel the urgency behind the chase. Although I'm not easily startled, Wallfisch chose to emphasize human emotions, such as fear, curiosity, love and fragility. Therefore, the crazier measures land more forcefully. The disquieting woodwinds during "Shape Shifter" might not spell anxiety until the clash of voices utterly disturb. The way this music hovers, attacks, retreats and then pounces again might prove too challenging for some. Then again, what appealed to me the most about Wallfisch's design was how unpredictable he could be, not just track by track, even within a single cue. He could use a stinger or a wave of relentless, drum-beating spookiness then mollify the listener through a gentle character rendering. He gets inside horror, finds the simple and seemingly complex, then allows each tone to compliment or enhance the other. Genius.
A poem to close:
A year for the record books
Scoring great walls and heavenly hooks.
What to pick first?
This or that, I'm cursed.
It feels fitting
Taking the stand, others sitting.
Feeling well kept, wanting more
Film music at its core.
Beyond standard horror compliance
Or the odd rattling appliance.
Enjoy It you certainly will
As Pennywise struck bravest shrill.
(Photo: Benjamin Wallfisch)