Jackie Chan On Demand
by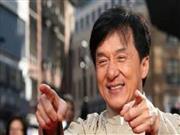 From September 18 through September 24, Movie Addict HQ features an "On Demand/Best Of" 2015 episode about Jackie Chan's films and performances. During this lively show, noted film critic A. J. Hakari discusses his favorite Chan movies and why the multi-talented actor remains a popular star throughout the world. Because of his impressive contributions to film, Chan received a Lifetime Achievement Oscar from the Academy of Motion Pictures Arts and Sciences early this year. And he's still going strong!
Listeners can hear this episode at any time during the week by clicking on the BlogTalkRadio link at the end of this article.
According to the IMDb, Chan boasts 135 movies to his credit. Between now and 2019, he has nine upcoming films either announced or in post-production. No doubt about it, Chan has become one of the world's greatest action stars. His amazing career began as a student of music, dance and traditional martial arts at the Chinese Drama Academy when he was only six years old. Noted for his unique combination of martial arts and comedy, Chan insists on doing his own stunts, which causes difficulty for studios in terms of insurance coverage but also results in extraordinary action sequences. Amusing outtakes at the end of most Chan movies even illustrate some of his injuries while performing stunts.
Hakari, a frequent and favorite guest on Movie Addict Headquarters, contributes insightful and entertaining reviews to a variety of outlets including ReelTalk Movie Reviews, Classic Movie Guide, Review Express and CineSlice, his own movie blog.
Among the many films covered during this episode are the following:
DRAGON BLADE
RUMBLE IN THE BRONX
POLICE STORY
THE KARATE KID
SHANGHAI NOON
SHANGHAI KNIGHTS
THE SPY NEXT DOOR
THE DRUNKEN MASTER
WHO AM I?
AROUND THE WORLD IN 80 DAYS
ROBIN-B-HOOD
This On Demand episode is a must-hear for Jackie Chan fans!
HOST: Betty Jo Tucker
PRODUCER: Nikki Starr
LINK: Click here.