These Books Should Be Movies
by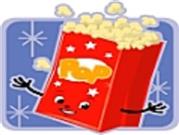 My movie addiction usually shows up even while reading books that have little to do with the cinema. As I go from page to page my thoughts insist on pondering whether or not what Iím reading would make a good film. And my reviews -- whether poems or prose Ė document my answer to that question. Below are my reviews of two excellent books that I believe could be wonderful films.
PAY THE PIPER, DANCER by Pamela Jaye Smith. I admit to devouring this fascinating book during one weekend. Itís uncanny how much I could SEE and FEEL both of the main characters, Billy and Felice, two strangers who share an evening of extraordinary connection despite the difference in their ages. I even have actors picked out to play these walking-wounded souls on screen.
Chris Hemsworth is too old for Billy, so Timothťe Chalamet will just have to dye his hair. You might think Chalamet doesnít look right for the part of a young mixed-up stud from Texas, but he can be quite strong as well as soft, as he demonstrates in The King. Plus, he can make his fantastic voice do anything! And versatile Annette Bening would be great as Felice, a middle-aged woman in crisis. Playing this challenging role could finally win her an Oscar.
Iím not surprised at enjoying Pay the Piper, Dancer so much because I also admire the authorís terrific Romantic Comedies: These Films Can Save Your Love Life. But I digress. Back to Pay the Piper, Dancer Ė which motivated me to write the rave review poem below.
ďPay the Piper, DancerĒ describes
two strangers who bare their sad lives
One is young, and the other not.
They meet one night in quite a spot.
Deep secrets revealed by each one
keep us entranced until itís done.
Author keeps readers in suspense
concerning why this all makes sense.
Both characters we feel and see
as they discuss their history.
Beating with life and soul and heart,
this book grabs you right from the start.
Pay the Piper, Dancer, published by Pallas Press, is available in paperback and e-book on Amazon.com.
EINSTEINíS COMPASS by Grace Blair (aka Grace Allison) and Laren Bright. This YA Time Traveler Adventure has already won numerous awards and deserves to be considered for the big screen. Iím convinced it would be a blockbuster.
Thrilling to read this story told
with such suspense. Itís very bold.
Albert Einstein and time travel
put us under a wondrous spell.
Albert ponders light, time and space.
Was he born in another place?
A compass gift becomes the key
to unlocking this mystery.
The authors earn our cheers and praise
for mystical themes that they raise
and for their most exciting book.
You really should give it a look.
I hope it will be a movie.
Itís one that I would like to see.
Great scenes jump off of every page.
This film could be box-office rage!
Einsteinís Compass:A YA Time Traveler Adventure is published by Modern Mystic Media, LLC and is also available on Amazon.com.