Cloris Leachman Encore
by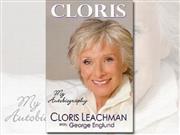 Starting on April 23 and airing through May 6, Movie Addict Headquarters is featuring an ON DEMAND show with Cloris Leachman and her son George Englund Jr. What a dynamic mother/son team they are! They talk about Cloris's extraordinary showbiz career as well as her candid autobiography titled CLORIS. This Oscar-winning actress has been entertaining audiences in movies and on TV for over half a century. Cloris reveals humorous incidents relating to her career, including working on Young Frankenstein and High Anxiety. George discusses his experience as his mother's manager. WARNING: Be prepared for a comedy ambush.
Listeners can hear this ENCORE episode at any time by clicking on the BlogTalkRadio link at the end of this article.
With 11 Broadway plays plus over 200 movie/TV acting credits on IMDb, Cloris boasts a wealth of acting experience to draw from. She has worked with such megastars as Paul Newman, Meryl Streep, Steve McQueen, Katharine Hepburn, Dianne Keaton and Sissy Spacek. Among her numerous memorable films are The Last Picture Show (which earned her a Best Supporting Actress Oscar), Young Frankenstein, High Anxiety, The Women, Texasville, Alex and Emma, You Again, The Longest Yard, The Fields, The Bronx Bull, The Beverly Hillbillies, The Comedian and Spanglish.
Her television career is equally remarkable -- even without considering her sensational appearance on Dancing with the Stars. She's won nine Emmys for her brilliant work in such shows as Malcolm in the Middle, Mary Tyler Moore, Promised Land and A Brand New Life.
"Acting is fun; it isn't work to me," Cloris says. "I'm happy and excited when I'm acting, and that is the reward."
HOST: Betty Jo Tucker
CO-HOST: Jazz Shaw
PRODUCER: Nikki Starr
LINK TO LISTEN: Click here.