Critics Pick Best Films of 2017
by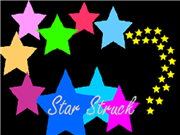 Three noted film critics reveal their Top Ten Films of 2017 on this episode of Movie Addict Headquarters. Diana Saenger, James Colt Harrison, and Richard Jack Smith discuss the most disappointing films of the year. All three critics contribute reviews to ReelTalk Movie Reviews and have a passion for the cinema. They pull no punches with their opinions, which adds to the fun!
Diana, the founder of Classic Movie Guide, also operates Review Express and is the entertainment editor for San Diego's East County Gazette. James, a film historian, has served as premier critic for the La Jolla Village News and contributes reviews to various sites including Review Express and Classic Movie Guide. Richard, author of Incidental Gold and A Poet Among Critics, does additional film commentary and soundtrack reviews on his own website, Hip-Notic Movie Reviews.
What movies make it to their Top Ten lists? Below are some films under consideration.
BREATHE
THE SHAPE OF WATER
THE DARKEST HOUR
DUNKIRK
LADY BIRD
THE GREAT WALL
I, TONYA
GET OUT
CALL ME BY YOUR NAME
THE GREATEST SHOWMAN
THREE BILLBOARDS OUTSIDE EBBING, MISSOURI
WAR FOR THE PLANET OF THE APES
The archived segment of this show is now available.
LINK TO LISTEN: Click here.